Pastoral Team
T. C. Moore, Lead Pastor
T. C. serves as Lead Pastor of Roots because he's passionate about seeing lives transformed. His life was transformed as a teenager by God's love when he was rescued from gang life. Since then, he's served and led youth, young adults, and families in cities throughout the U.S.—from Urbana, IL to New Orleans, and from Boston to Los Angeles. He graduated from the School of Urban Missions in New Orleans and served on staff at Trinity Christian Community, a holistic ministry serving the Hollygrove neighborhood. In Boston, he graduated from Gordon-Conwell Seminary's Center for Urban Ministerial Education (CUME) and started a mentoring program for at-risk youth. In LA, he served as a pastor of a multi-ethnic and multi-socioeconomic congregation that gathers near Skid Row. Wherever T. C. has been called, he's endeavored to use his gifts to equip the church for transformative ministry in the local community. He loves teaching, writing, and graphic design. He's currently working on a book called Forged: Following Jesus into a New Kind of Family. Together with Osheta, he parents three teenaged children. They love seeing movies, playing board games, and exploring the history and cultures of cities together.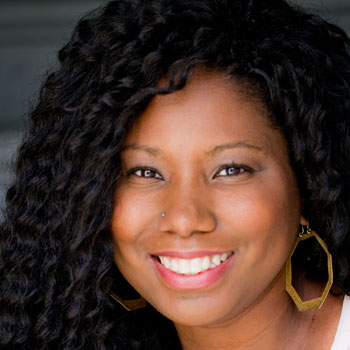 Osheta Moore, Community Life Pastor
Osheta is a sought after speaker and the author of Shalom Sistas, a resource for women on everyday peacemaking, and Dear White Peacemakers, on racial reconciliation. Although she's a proud Texan, Osheta deeply loves living in Saint Paul. Her name is pronounced, "O-she-da" and so many people have asked if it means something. It doesn't. Her dad just made it up. But if she were to go to "Urban Dictionary" and create a definition for my name it might say something like this: An ESFJ peacemaker who loves parties, people, and popcorn with red wine. A pastor who is convinced God has a sense of humor. In her role as Community Life Pastor, Osheta loves to plan Roots gatherings, spend hours sitting at a coffee shop listening to faith stories, and making sure Roots feels like a family where all find belonging and every voice is heard. She's also a Type-A personality that enjoys keeping the trains running on time.  She's passionate about the discipleship of our younger members (toddlers, children, and youth), racial reconciliation, peacemaking, and community development in the urban core. She's an optimistic cookbook reader, believes everything is better after a nap, and spends her days off at the library. At the top of her bucket list to ride in a hot air balloon.
Leadership Team
(from left to right) Kirsten Morissette, Darin Mather, T. C. Moore, Osheta Moore, Amy Speare, and Emmanuel Speare
We'd love to get to know you and answer questions or just let me know more about the Roots community. Contact us