Join us on Sunday, August 29th for our Back-to-School Pentecost in the Park worship gathering. This week we are celebrating the return of students to school as well as the baptism of three girls into the church.
Blessing of the Backpacks
All kids, preschool through high school, are invited to bring their backpacks to worship and join us for this special time of blessing them (kiddos and backpacks) as they prepare for an exciting new school year. Each student in our community will receive a personalized blessing from Pastor Osheta, a small gift, and lunch box notes written by the congregation. We will also be collecting much needed classroom supplies for Galtier Elementary. If you have a child going to school either in person or virtual in all classes: preschool- high school we'd like to craft a personalized blessing for your child. Visiting students will receive a small encouraging postcard with a blessing and a gift.
Baptisms
We will also be celebrating the baptisms of Joanna Mayam, Keeta Joy, and Sara Hazel.
Don't forget that we are meeting at the Highland Park Picnic Shelter (1200 Montreal Ave.), not Newell Park.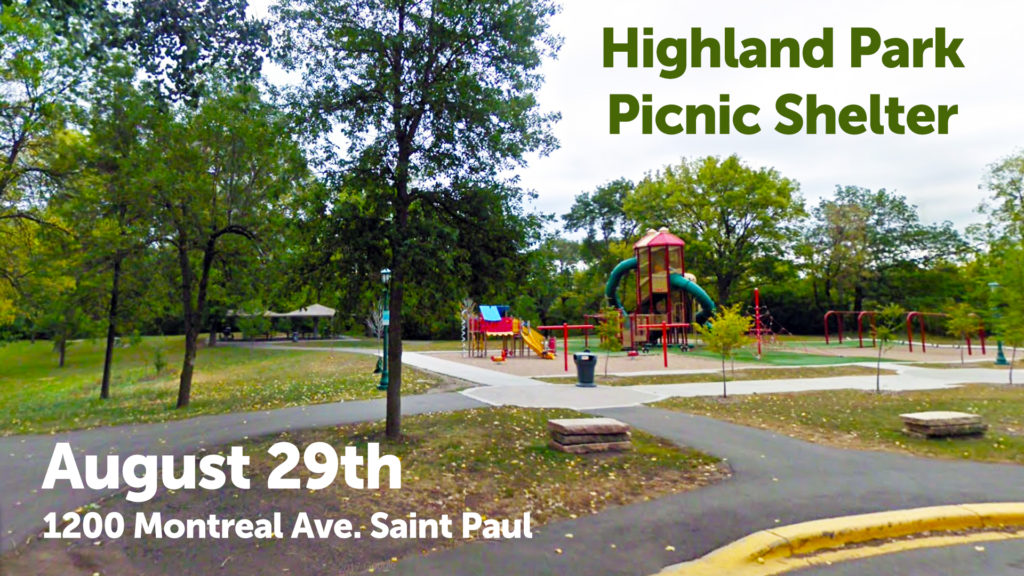 https://goo.gl/maps/QAsqJCLoXvRQhDd89