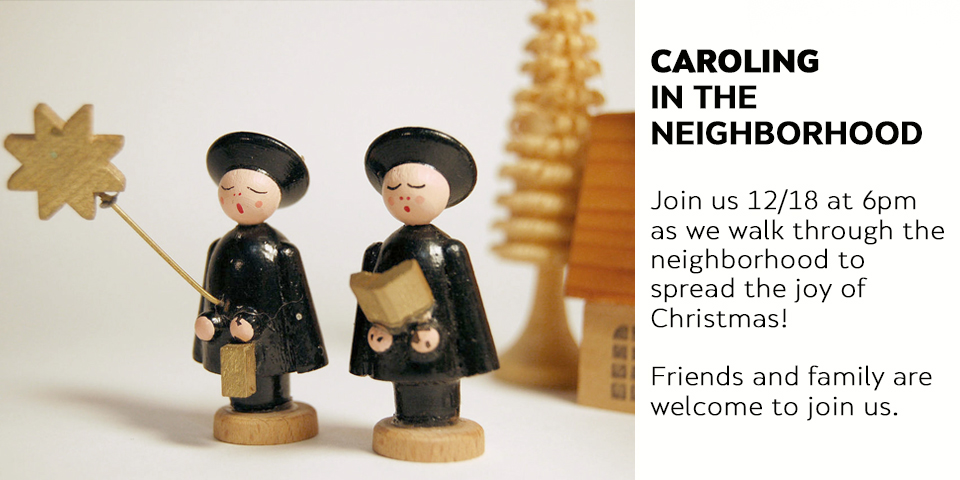 Roots will be caroling in the neighborhood one week before Christmas! We'll meet at Central Lutheran School at 6pm and walk throughout the neighborhood to spread the joy of Christmas. In addition, we will be inviting our neighbors to our Christmas Eve Gathering on 12/24.
Friends and family are welcome to join us!
Dress warm, brush up on your vocal chops, and let's have some fun caroling in the neighborhood!
Starting Point: Central Lutheran School