Roots is a community of misfits on a mission, finding identity in Jesus. In our fellowship, we've intentionally carved out a space where curiosity is not shamed and questions are not punished. This means we resist mindless conformity and embrace thoughtful formation. So, naturally, most of us have wrestled with our understanding of and relationship to scripture. We have questioned the totalizing claims some religious leaders have made by quoting scripture. And we have resisted interpretations that harm our friends, family, and society. In a safe place to process and dialogue, we now have the opportunity to make peace with scripture and develop an ethical and holistic approach to the interpretation of scripture.
Not only can we make peace with scripture, we can also explore the ways it points to the divine and fuels liberation. Scripture doesn't belong to any one tradition of Christianity. It is part of the heritage of the diverse global church. The many different ways diverse traditions have interpreted scripture is a blessing that reveals more of God's manifold wisdom. As followers of the Jesus Way, we're committed to interpreting scripture in ways that promote the love Jesus demonstrated throughout his life. Jesus showed us that the love of God and loving our neighbor as ourselves leads us to challenge interpretations of scripture that marginalize and oppress human beings. Jesus showed us scripture points to Jesus himself.
Living Word: Making Peace with Scripture is an 8-week teaching series led by Pastors T. C. and Osheta that explores our relationship to scripture as disciples of Jesus who are rational, ethical, and situated in a particular context. To do this, we're partnering with an organization Pastor Osheta co-founded called PAX (MadeForPAX.org). PAX's mission is to "inspire and equip the next generation through slow, beautiful, Jesus-centered content created by people of color." This series utilizes PAX's Scripture StoryArc™ which is a multi-sensory publication created by people of color that offers a unique discipleship pathway. There are four PathPoints in each StoryArc™:
Manifesto
Myth
Material
Motion
Each PathPoint is powerfully supplemented by original art, digital design, poetry, interviews, and articles. In the Scripture StoryArc™, the four PathPoints are:
Manifesto: We were given Scripture as a divine instrument to become like Jesus.
Myth: The Bible says it, I believe it, that settles it.
Material: Jesus is the key to understanding Scripture.
Motion: Scripture leads us to live like Jesus with the Holy Spirit as our guide.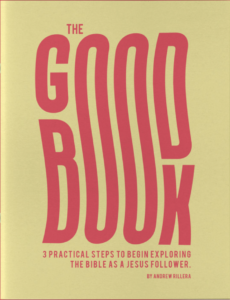 A Free and Excellent resource provided by PAX is: The Good Book: 3 Practical Steps to Begin Exploring the Bible as a Jesus Follower by Andrew Rillera

Throughout this teaching series, the pastoral team encourages you to avail yourselves to the resources in PAX's Scripture StoryArc™ and dialogue in Journey Groups about what your learning and feeling.